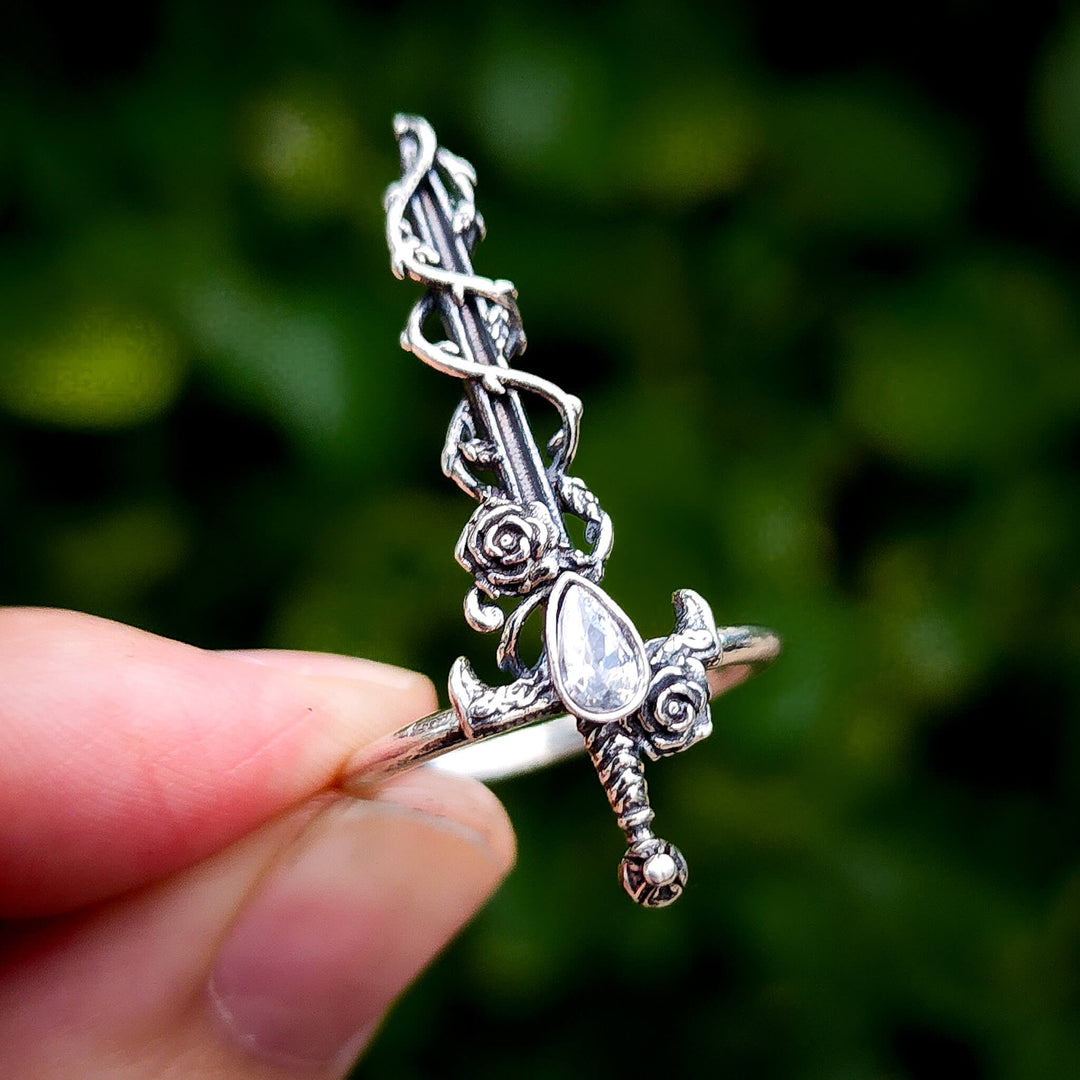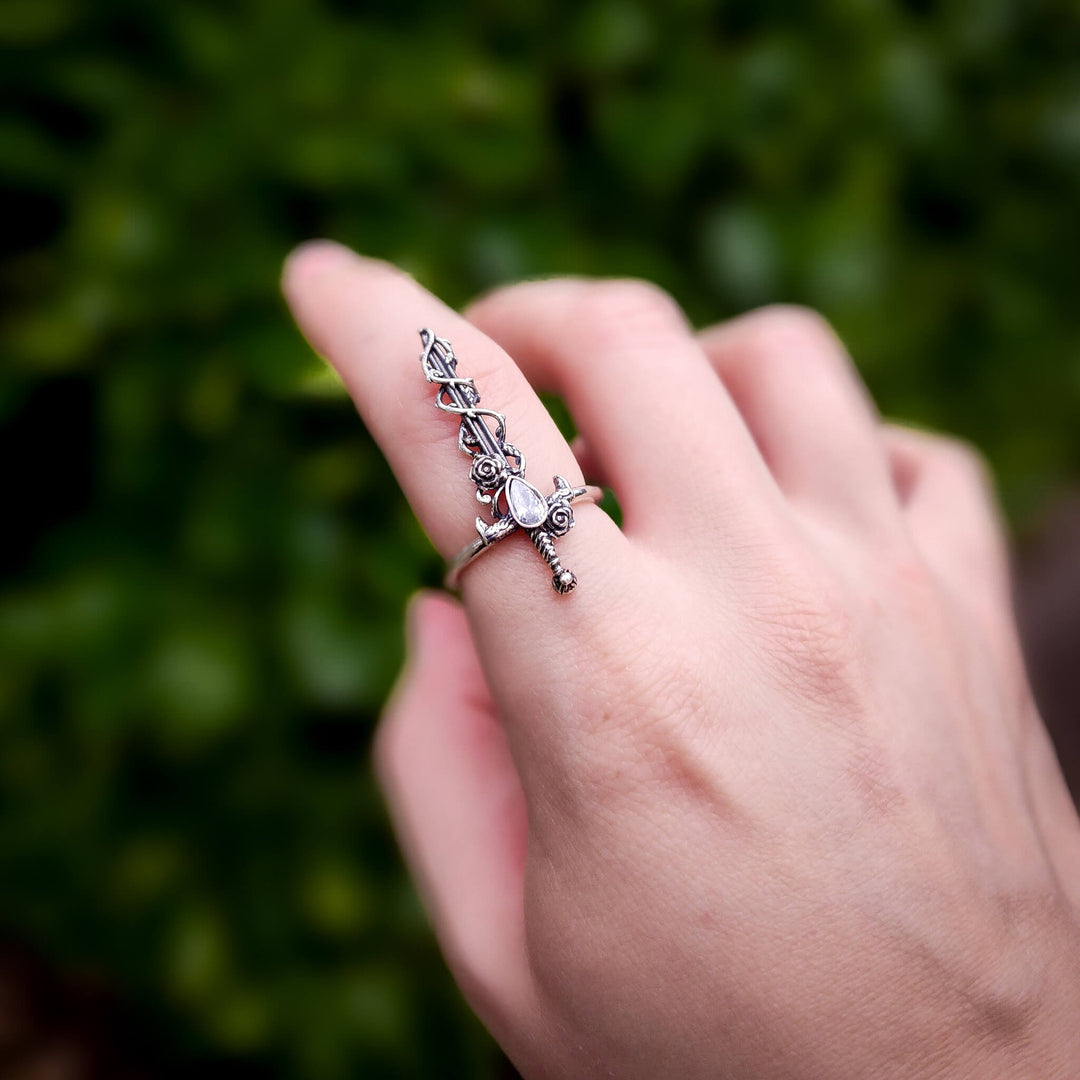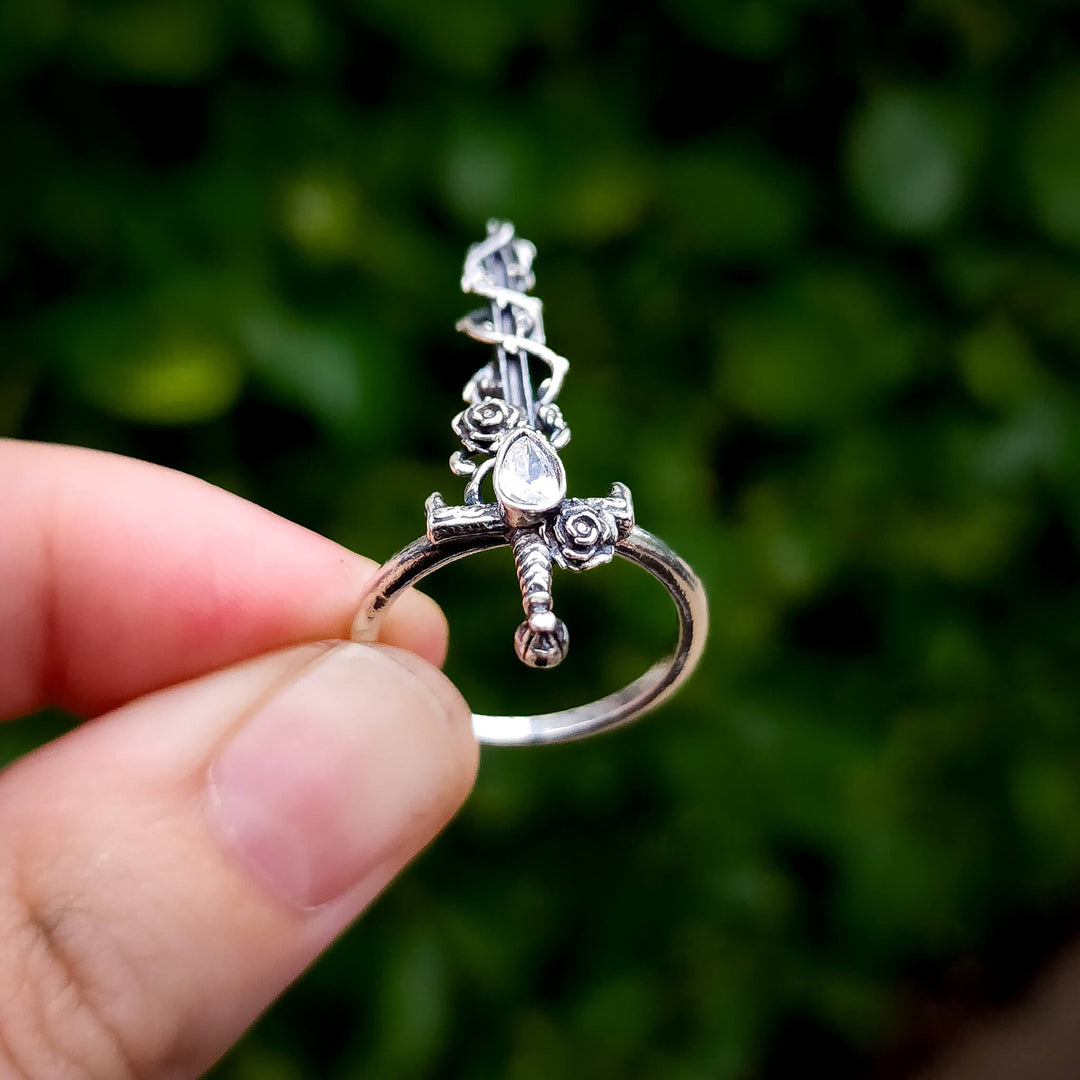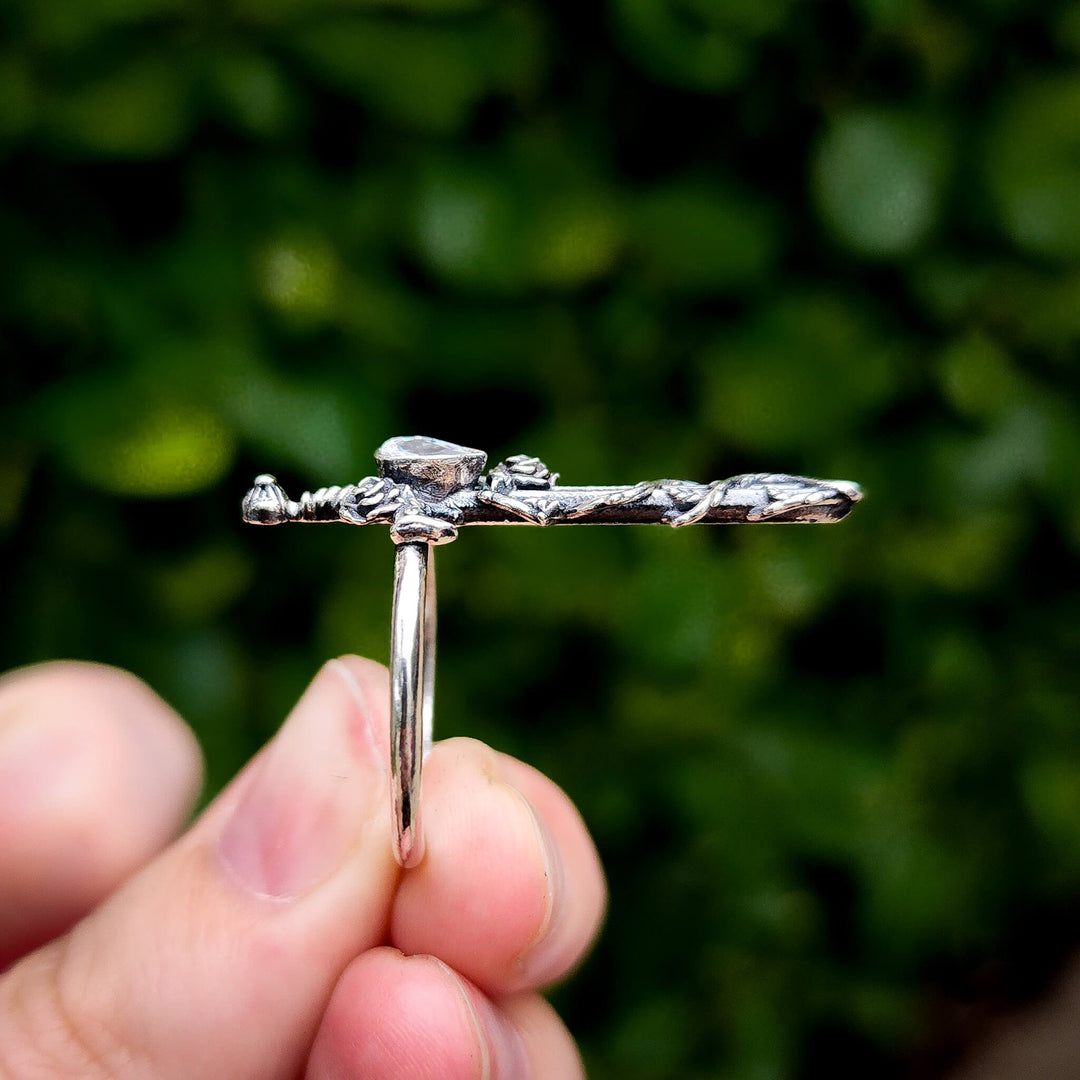 Clear Crystal Holy Rose Sword Ring Silver
---
Low stock - 10 items left

Inventory on the way

🎉 Introducing our exquisite Holy Rose Sword Rings – a mesmerizing fusion of spirituality, elegance, and divine symbolism, designed especially for you! 🌹⚔️
🌟 Behold the embodiment of femininity, strength, and love delicately etched into each sterling silver band. Crafted with utmost precision and care, these rings are more than just jewelry; they're a testament to your unique journey and unyielding spirit.
💎 Gleaming at the heart of each ring is a captivating clear crystal cubic zirconia, representing your unwavering clarity of purpose. Just as the diamond-like sparkle remains unshaken, so do you, no matter the challenges you encounter.
🌹 The enchanting rose motif weaves through the design, weaving a tale of resilience and blooming beauty amidst life's trials. Just as the rose flourishes even in the face of adversity, so do you rise above, stronger and more radiant than ever.
✨ Inspired by the powerful words of Ephesians 6:17, our Holy Rose Sword Rings serve as your spiritual armor, a constant reminder of your inner strength and the divine protection guiding your path. The delicate balance of grace and might is perfectly encapsulated within this wearable masterpiece.
🌷 Whether you wear it as a cherished accessory or an everyday emblem, these rings are more than jewelry – they're a reflection of your story, your courage, and your unbreakable connection to the universe.
MADE TO ORDER: Please allow 3-4 weeks to complete 👍 These pieces are handmade and labor intensive. (I will totally update you the progress of your new piece via email woot woot 😍) 
Materials:
925 Sterling Silver
Clear Cubic Zirconia

Jewelry Care: 
Use a Jewelers polishing cloth to clean (comes with the order) at least once a week if worn everyday
Clean with soap and water then dry with a paper towel
Delivery:  3-5 business days for it to be delivered upon completion 
Return Policy: you can return the product within 30 days of purchase (custom pieces are non-refundable)
All orders are processed within 1-2 business days. Orders are not shipped or delivered on weekends or holidays. If we are experiencing a high volume of orders, shipments may be delayed by a few days. Please allow additional days in transit for delivery. If there will be a significant delay in shipment of your order, we will contact you via email or telephone.
Made To Order: Please allow 3-4 weeks for completion upon your awesome order 😍👍 because each piece is 3D printed and metal casted by hand 🤲You will be updated on the progress of your order via email so stay tuned! 
Returns: We have a 30-day return policy 🥰, which means you have 30 days after receiving your item to request a return. (Non-customized items only) 👍