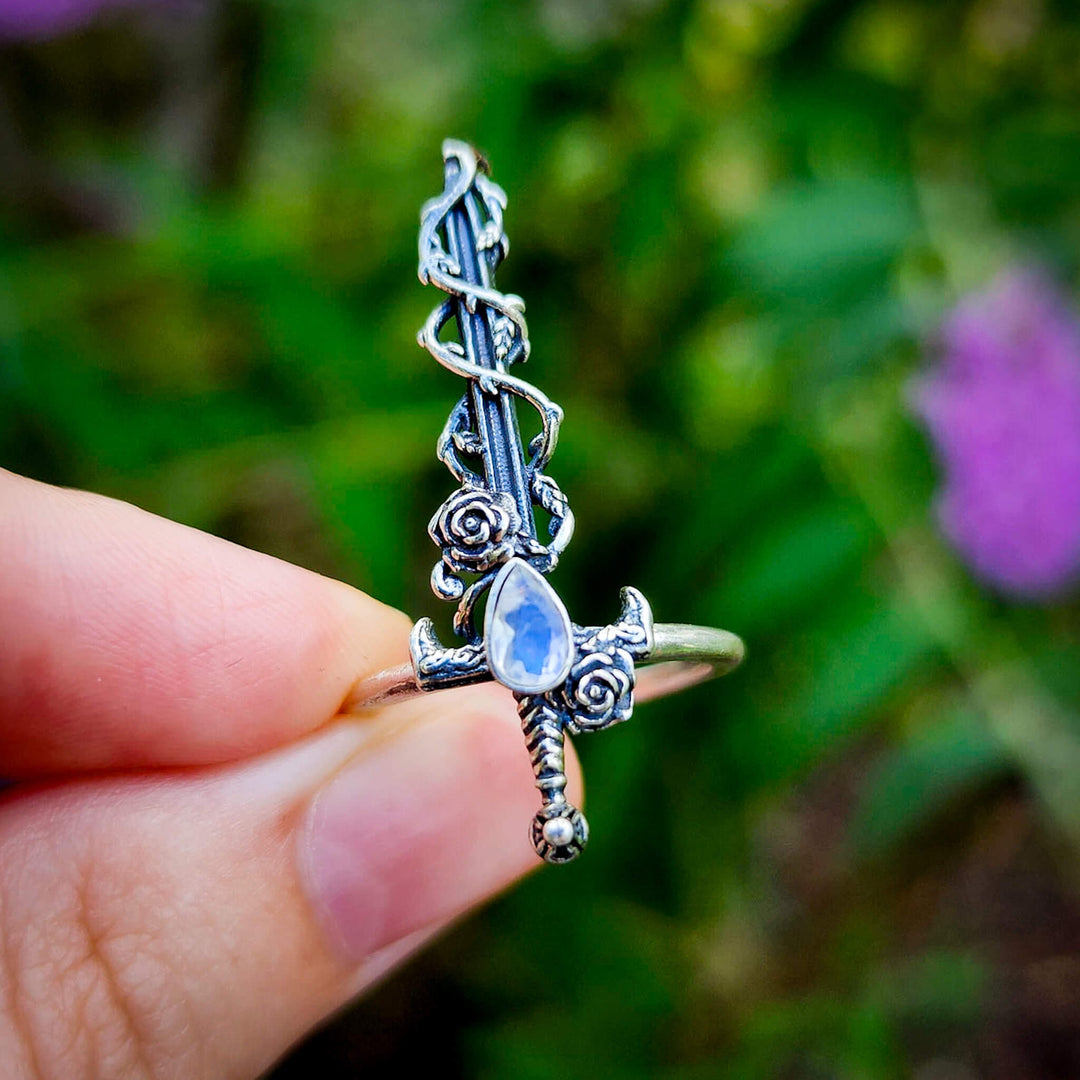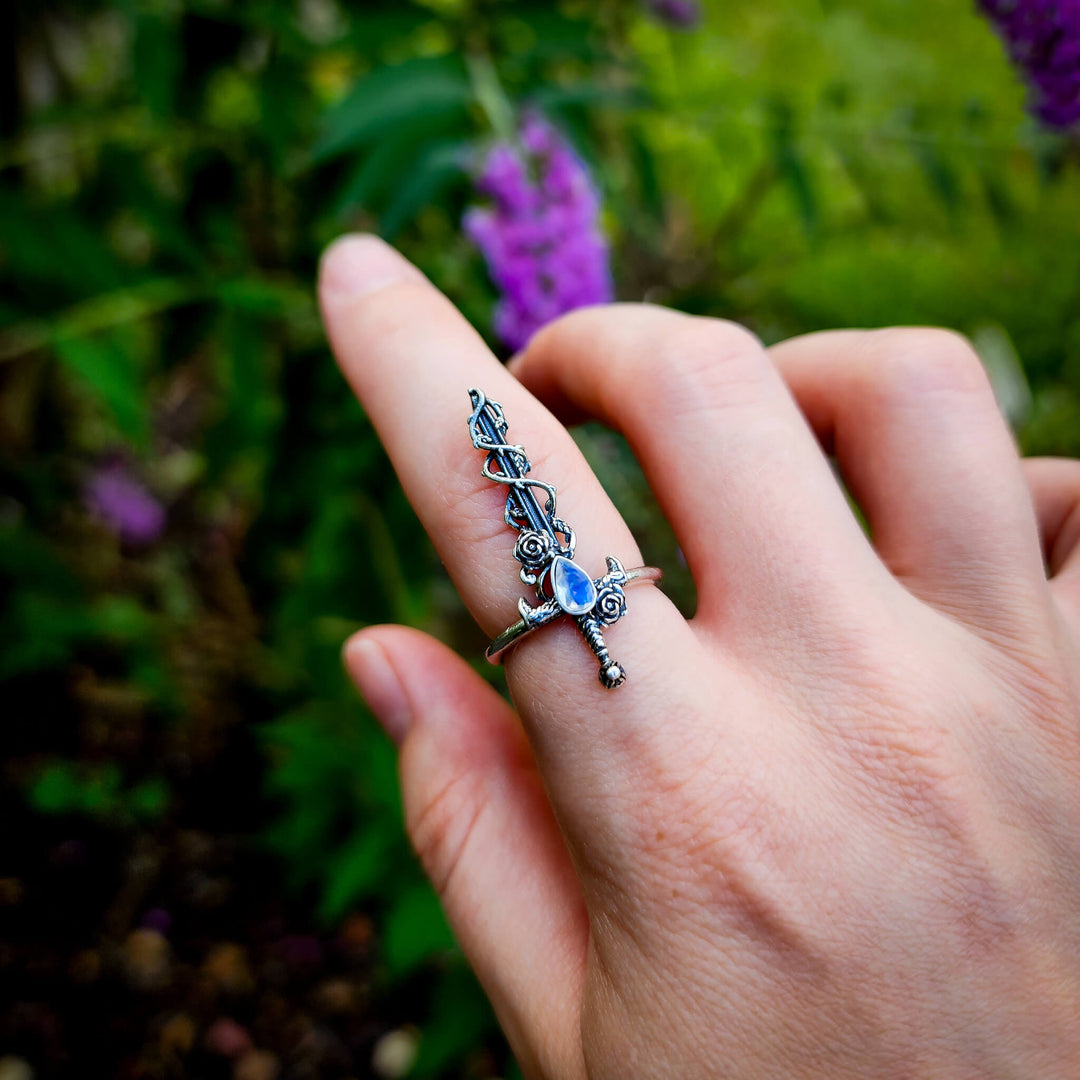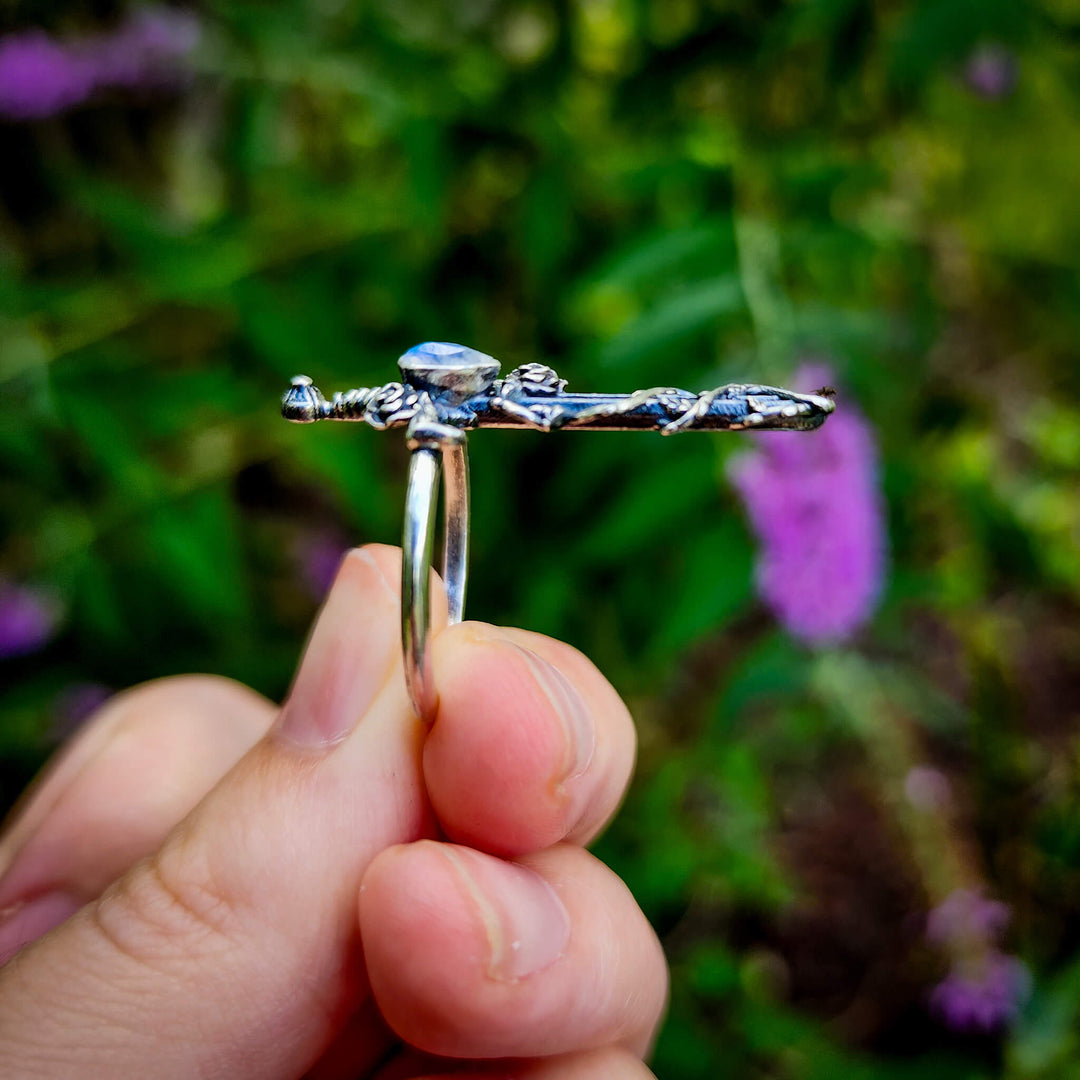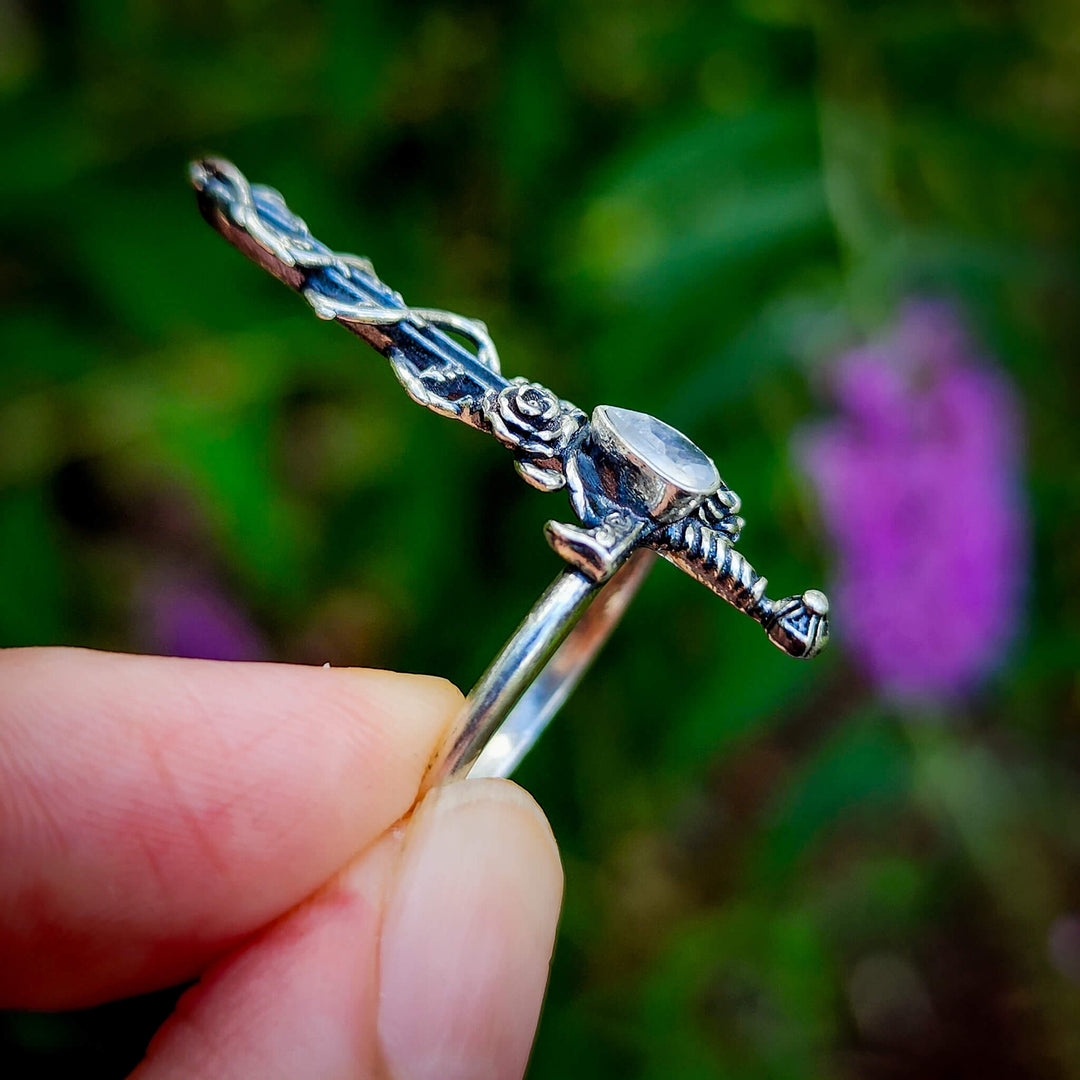 Moonstone Holy Rose Sword Ring Silver
---
Low stock - 10 items left

Inventory on the way

🌟 Unveiling our Holy Rose Sword Ring – a radiant testament forged in sterling silver and adorned with the mystical allure of rainbow moonstone. Inspired by Ephesians 6:17, it embodies the very essence of the sword of the spirit, magnificently entwined with the symbolism of resilient roses, a beacon of strength, love, and compassion.
🏰 Crafted with the utmost dedication, this ring is a profound tribute to the spiritual warrior within. The rainbow moonstone shimmers like moonlight on a tranquil night, embodying the ethereal guidance of the spirit's sword that leads through challenges, just as it illuminates the darkest hours.
🌹 Embracing the spirit of Ephesians 6:17, this ring stands as a profound emblem of courage and unwavering love. The intricately adorned roses reflect the resilience and strength that flourish even in adversity, a tangible reminder of the warrior's compassionate heart.
🌟 The Holy Rose Sword Ring is more than a piece of jewelry; it's a sacred talisman, a bridge between the spiritual and the earthly. Let it grace your finger as a symbol of your unyielding connection to the sword of the spirit and the power it bestows. As you wear it, remember that you are equipped to conquer, protected by the embodiment of strength, love, and compassion.
🏰 With the Holy Rose Sword Ring, let your inner warrior shine – a warrior who embraces challenges, wields the sword of the spirit, and blooms with the grace of a rose. This ring is your companion, your guide, and your reminder that you possess the strength to overcome and the heart to love.
MADE TO ORDER: Please allow 3-4 weeks to complete 👍 These pieces are handmade and labor intensive. (I will totally update you the progress of your new piece via email woot woot 😍) 
Materials:
925 Sterling Silver
Natural Rainbow Moonstone

Jewelry Care: 
Use a Jewelers polishing cloth to clean (comes with the order) at least once a week if worn everyday
Clean with soap and water then dry with a paper towel
Delivery:  3-5 business days for it to be delivered upon completion 
Return Policy: you can return the product within 30 days of purchase (custom pieces are non-refundable)
All orders are processed within 1-2 business days. Orders are not shipped or delivered on weekends or holidays. If we are experiencing a high volume of orders, shipments may be delayed by a few days. Please allow additional days in transit for delivery. If there will be a significant delay in shipment of your order, we will contact you via email or telephone.
Made To Order: Please allow 3-4 weeks for completion upon your awesome order 😍👍 because each piece is 3D printed and metal casted by hand 🤲You will be updated on the progress of your order via email so stay tuned! 
Returns: We have a 30-day return policy 🥰, which means you have 30 days after receiving your item to request a return. (Non-customized items only) 👍